Luxury gifts
Enjoy at home memories of your vacation or make a present to your good friends. Palm Royal offers a choice of several unique gifts that fit in perfectly with the atmosphere of the place and at the same time are the result of a wonderful, high-quality handmade craftsmanship:


Bowl from the beautifully polished coconut decorated with hand -carved octopus in brass and thick layer of quality silver. Master work of carvers and jewelers that will make special every place and becomes a gorgeous decoration.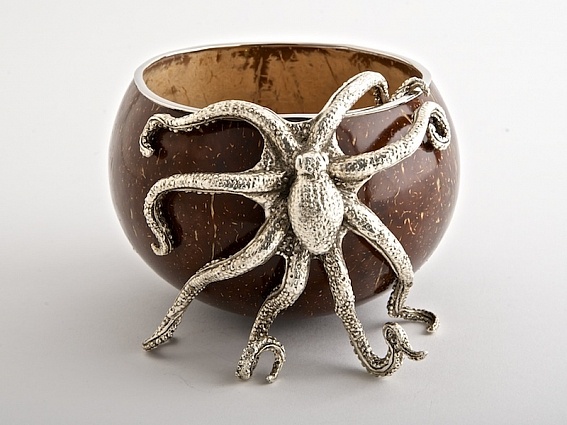 Unique exotic kabibe shell with a high gloss shine finish that emphasizes its unbelievable beauty. A bowl from the seashell is decorated with the massive hand-carved octopus made ​​of brass and thick layer of quality silver. This unique gift brings a touch of luxury and style to your interior.




The typical and traditional symbol of Seychelles - the unique nut Coco de mer, the largest fruit of the coconut palm, which is found only on the Seychelles. These nuts are called for its erotic shape also "love nuts". Harvest of these nuts counts only a few dozen pieces a year. each piece is carefully certified and registered through the registration mark, which makes it possible for this original and imaginative piece to export abroad.