International cuisine
Our Chef Radek Teichman will ensure your taste buds are in paradise. He comes from a family of chefs and has already put his enthusiasm for cooking and his great talent to good use in renowned restaurants and hotels in the Czech Republic and abroad. Of course, he regards his mother's cooking as the best, but he does draw a lot of inspiration from home-style French cuisine. His favourite ingredient is surprisingly the "common" onion, which he is able to prepare and treat in an incredible number of different varieties and ways, ranging from starters to desserts. Rosemary is his favourite herb.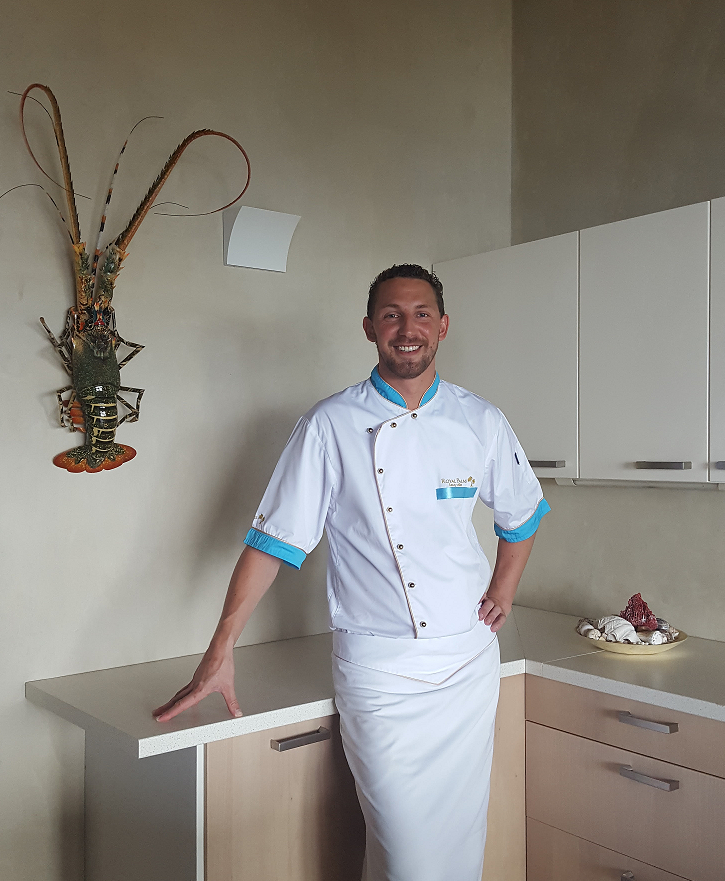 The secret of success in his kitchen consists in:
use of high-quality ingredients
creative preparation and an almost architectural design
combination of ingredients which develop into a symphony of flavours on the plate
emphasis on ingredients being as fresh as possible
thorough and careful preparation of each dish
an approach to work according to the mottos "everything works better with a smile" and "no bees no honey, no work no money"
If you prefer a certain type of cuisine, or if on the contrary you avoid certain types of food, if you are a vegetarian or prefer a gluten-free diet, no problem, we will be more than happy to tailor our menu to suit your wishes and requirements. The culinary experience is then enhanced by our professional service which you will experience three times a day in the form of breakfast, lunch and a three-course dinner served to you.